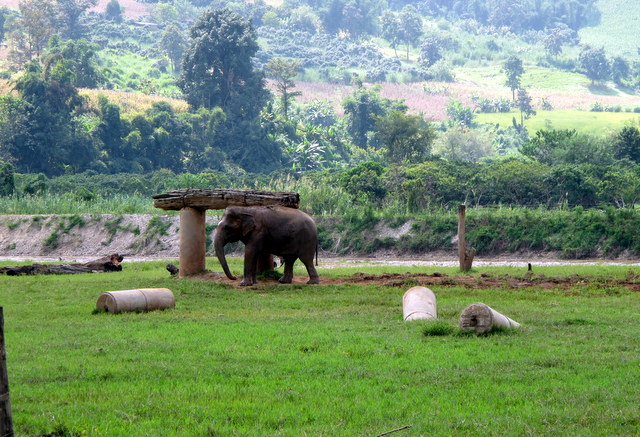 I don't know why it is that we often need visitors to arrive before we make the effort to go see some of the more intriguing and enjoyable attractions where we are living. And so it was for me, with the Elephant Nature Park. I kept telling myself that I needed to go, but until my friends Darrylyn and Laura arrived I had made no effort to head out there.
The park is located over an hour north of Chiang Mia in the Mae Taeng valley. The scenery is beautiful on and around the 500 acre site. Mountains, streams and rice patties line the way and the property offers the 30 elephants that have been rescued and now live here a haven from the cruelties of the outside world.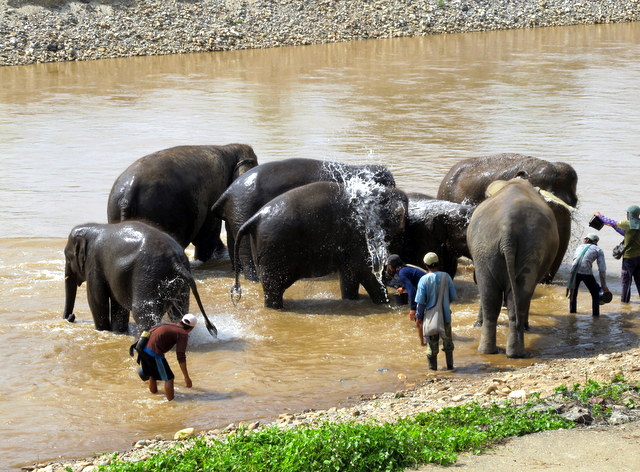 I was amazed at the social interaction going on between the elephants…courting, friendship, kindness and love. Two elephants were best of friends and one of them died…the one that was left would go to the grave of the other and cry. Another elephant was blinded by Thai tribe's men trying to break her for logging work…after her arrival she has been befriended by an elephant who leads her to where she wants to go. There are many similar stories that they tell visitors to the park.
I was there just for the day trip but it was a really enjoyable and educational visit. We fed the animals twice…boy do elephants eat a lot. We took them to the river give them a bath which they seemed to love. However, as soon as they left the river they threw dirt all over themselves to keep down on the insect bites.
Each elephant has a mahout (caretaker) with whom they bond even to the extent that the young elephants want to sleep next to the mahouts every evening. Each animal has a distinct personality that really shows through on the young elephants because they can be very mischievous and playful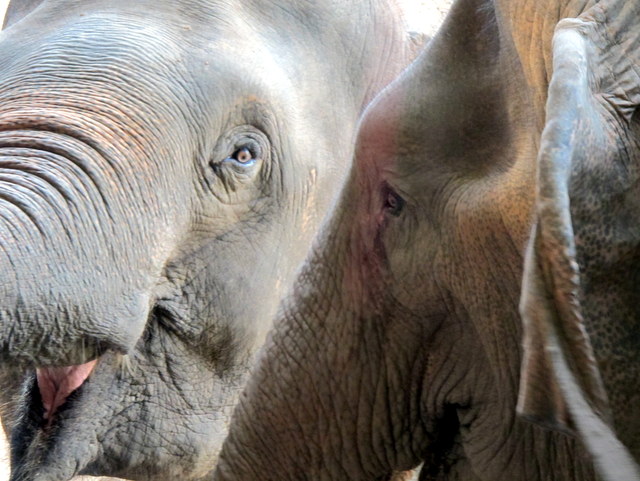 As I say I went for the day but one can stay for a week or two…bonding with the elephants, feeding them, shoveling manure (of which there is a prodigious amount) bathing them etc. I have talked with many people visiting Chiang Mai who have said it was one of the great experiences of their travel life.
It is not an inexpensive trip…one day was $75 but that included pick up and drops off at my hotel and a nice vegetarian lunch buffet. The week is $400 with housing and all meals.
If you go to Ching Mai I would put it on my "to do" list for the tour of Northern Thailand. They are amazing animal and it was a great day.