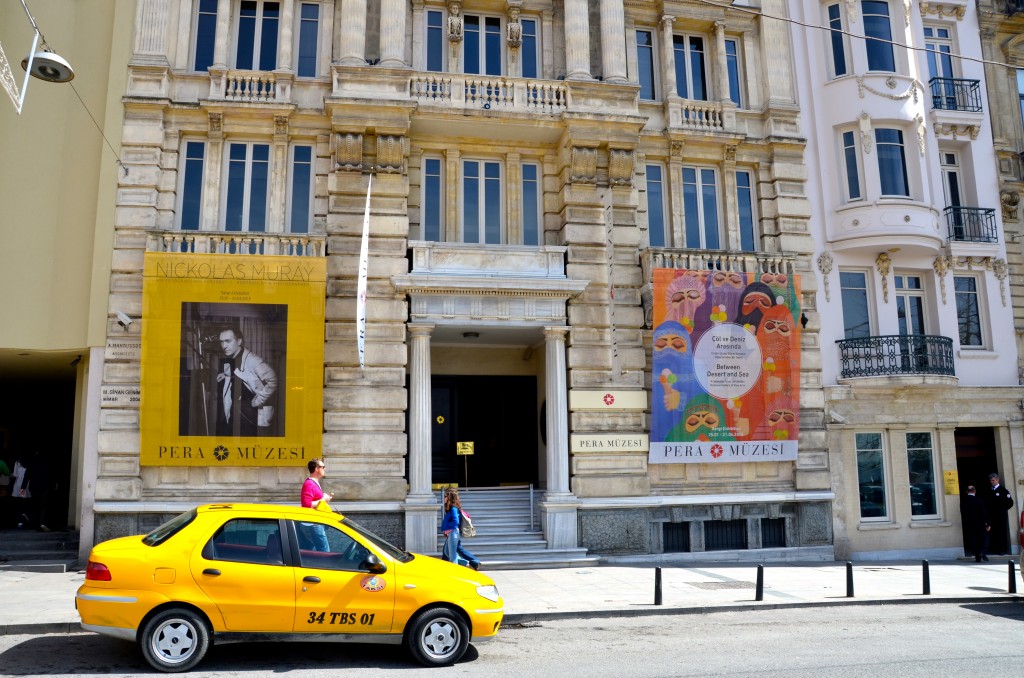 Of all the art scenes I have observed around the world (out side of the US and Western Europe) Istanbul has one of the best contemporary art scenes around. A complex mix of high end art, international avant-garde, photography, installation pieces and the funky. After living for most of the year in South East Asia where museums tend to be historical and anthropological it was a real treat to hit a city with a vibrant gallery scene.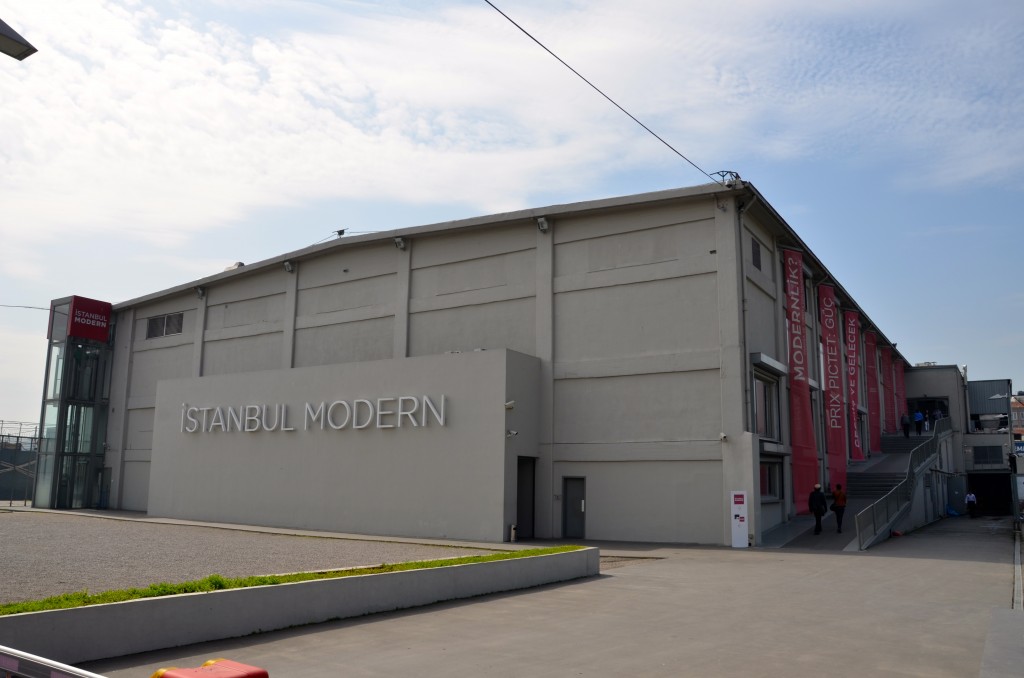 I have mentioned the Pera Museum in a previous post so I don't have to tell you again what a little jewel it is….however, I must tell you about the Istanbul Modern. Located in an old warehouse on the edge of the Bosphorus this handsome update houses a permanent collection of 20th and 21st century Turkish art along with a great collection of photography. Their traveling exhibits represent important international artist from around the globe. I have visited the museum twice now and it keeps getting better. One of the draws of this space is its view of the Bosporus and the city behind it….the restaurant with its stunning views and great food is a wonderful place to hold up from being a tourist. Sit for awhile and watch the action on the Bosporus…Priceless.
The Beyoglie area, which is due north of the Museum,  is where the majority of galleries are located. Leaving the Modern and going up hill towards Taksim Square I went up  Bogazkesen Caddesi. The street happened to be full of the more avant-garde of the cities galleries. I would be lying if I told you it was all wonderful…much of it did not appeal to me.  However the first gallery I walked into…Gallery Riff Art Project was a two story clean white gallery showing the works of the AMAZING Turkish Photographer/Architect/publisher….Ahmet Ertug. Five foot square photographs of architectural interiors…Baroque Theaters, Ottoman Mosques, Derelict Power Plants and Factories, Libraries and Museums….he captured the light beautifully and all of the images shown with such clarity and fineness of detail.The images sell for $30,000 each so they are not for the average Joe, but they were a joy to behold.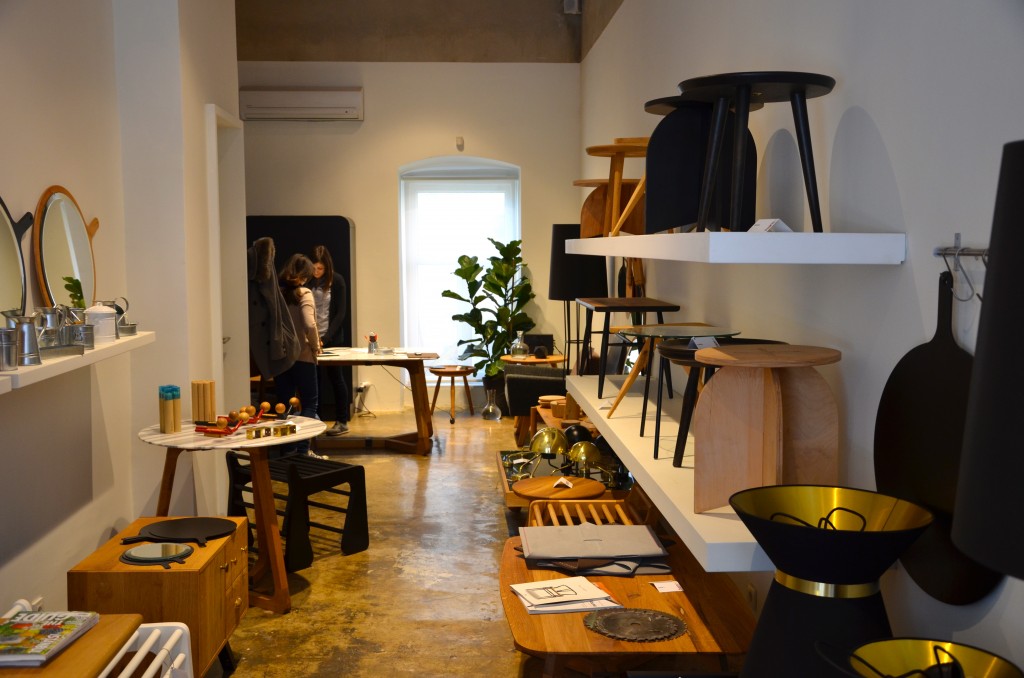 I traveled up the street stopping in a art gallery here and an hip interiors store there until I came to the street that houses one of the art oddities of Istanbul…. The Museum of Innocence.  This micro-museum was conceived and funded by the Nobel Prize winning author Orham Panuk. Set in an old working class neighborhood this five story home is a collection of everyday objects…from cigarette buts to bits of porcelain. Groups of object collected in glass boxes…artfully grouped and beautifully displayed….each assemblage represents a chapter in the book and as you travel up from floor to floor the story unfolds. Brilliant! If you show up with your copy of the book you get free admission. If you are in the mood for a bit of quirky…Don't miss it.
I kept traveling uphill from The Museum of Innocence and soon came to Istikal Caddesi which is one of the main commercial streets and a happening place. Primarily a pedestrian street it is lined with galleries, book stores, coffee shops, clothing stores, embassies, monuments museums etc.….the Beyoglie area is the place to be in Istanbul. Two of the galleries I discovered on this street…Rodeo and Art Sumer Galleries…. both exhibit high quality international contemporary art and are worth a visit.
If you feel like going up scale for a cocktail at the end of a hard day(and don't I always) of museums and galleries then walk up past Taksim Square a few blocks till you get to the Hilton Hotel. Built in the day when glamour was still in vogue it is a tranquil oasis with a great bar and a incredible view. The hotel was built when Elizabeth Taylor was married to Nicky Hilton and all of Hollywood showed up for the Grand Opening…the walls are lined with pictures of all the stars there for the event…fun to check out.
Walking the neighborhoods between the Bosporus and Beyoglie was fun…always going uphilI as I zigzaged through residential neighborhoods window-shopping and stopping in a cafe or two and I kept  thinking… could I live here….well yeah, but only if I was part mountain goat and was looking for a heart attack!
I loved my day of Art in Istanbul.