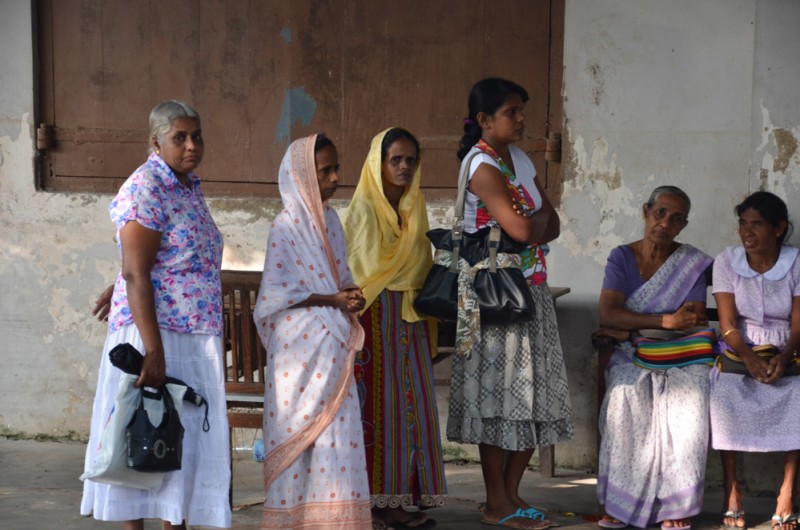 This post is a bit of a recap of the past year and just let me say, first and foremost, that 2013 was a great year! 
 And how could it not be great I traveled the world making new friends along the way and learning about fascinating cultures…past and present. Some of the countries I visited were places I had read about in the pages of National Geographic magazine and had long dreamt of visiting, while others were visited by happenstance but were still amazing experiences. My travel schedule was slower this year than 2012…visiting fewer countries but staying longer in each place.
 I started out the year by spending part of the winter in Sri Lanka. This is one of the happenstance destinations and I went there to avoid cold weather as much as anything. I had never had a burning desire to check it out. However, I am glad I did as the island is beautiful and the people are friendly. It was one of the hot destinations in 2013 according to the travel magazines and I suppose that it was avoided for so many years due to the civil war that there was a pent up demand. While the mountainous tea growing center of the country was beautiful my favorite place was Galle on the southern coast. Built inside a 17th century Dutch fort on the edge of the sea this little town was as charming as it was easy going.
 One of my National Geographic dream places was a visit the ancient city of Petra in Jordan and I was fortunate enough on this trip around the world to be able to make it a part of my itinerary.  I was a bit apprehensive due to all the unrest in the region. Not that I felt unsafe, but I was uncertain of how Americans were regarded and what my reception would be…as it turns out I did not need to worry because the people of Jordan were gracious, friendly and incredibly welcoming. It might have been my favorite place to visit in 2013. My only sorrow is that much of the rest of the region is off limits due to political upheavals and I would love to spend the better part of a year living in and exploring the cultures of the Middle East. 
 It was still winter and I wanted to try to continue to avoid the cold as much as possible. It had been cool in Jordan but not cold and I was lucky because the week before I arrived they had a big snow storm, the remnants of which were visible as I rode south along the Kings Highway from Amman to Petra. I thought the southern coast of Turkey was just the spot. I flew into Antalya, a city of over 700,000 situated on the Mediterranean coast, and settled into the old historic section of the city for a month of doner kabob's and Turkish culture. It was a delightful month and I made a couple of good friends who made the stay really even more enjoyable.
 Moving west along the coast and stopping first in Fethiye, which was a charming little town with a friendly laid back atmosphere. In the winter it is uncrowded and sleepy but as soon as the weather warms up tourist would be flooding in and it would be wall to wall visitors. The yacht basin here being is a major stopping point for sailors along the Turkish coast. Next stop Selcuk the small town that serves the visitors to the ancient city of Ephesus. The Roman ruins here were another of those National Geographic moments and I was not disappointed…the cool weather made spending the days climbing in, over and around the ruins painless …plus at this time of the year the number of visitors was minimal so I could photograph to my hearts content. 
 A stop in Edirne, which was the first Ottoman Capital, before I jumped over to Bulgaria was one of my favorite stays in Turkey…stupendous Ottoman Architecture and well worth a visit. After a cold bus ride to Sofia Bulgaria I had landed in one of those unintended destinations. And once again I was delighted that I had made the journey. Sofia was a city of surprising sophistication…fashionable boutiques lined the streets, trendy restaurants and cafe's were abundant, the arts were top tier and the last vestiges of the old Communist Regime were slowly fading away. Spring was just getting ready to pop but it was still grey and cold for my visit,  However, I would like to visit again in the warm weather when the parks and public spaces are filled with flowers, street musicians and families.
A week in Istanbul visiting some of the sights missed on my previous visit to the city the year before was great. The city has a vibe that energizes me when ever I am there. However, It was cold and I realized that i had moved to far west to fast…I was ahead of the season. I had to breakdown and buy a coat before I flew on to London for a week of museums, galleries.and entertainment. I have a love hate relationship with London as I have told you…love all the things there are to do in the city but I just hate the cost. For a budget traveler like myself it really played havoc with the old bank account. 
Leaving London for a trip to Louisville, Kentucky where I wanted to help a friend pack and sell her house was next on the schedule. It was a great time to catch up with old friends and reconnect to my home town. Lots of changes since I went away and almost all of them were for the better. Louisville is one of those  great towns that are not too big but has everything to offer including a large and varied art scene.
Three weeks in the south of Spain after leaving the States was next on the agenda. I wanted to visit Daniel Nahabedian (Canvas of Light) a photographer friend who had moved from Chiang Mai Thailand to Granada. A visit to the Alhambra had long been on my list so this was the perfect time to head there. Seville and Cordoba were also part of this tour of Andalusia and these three jewels made for a splendid visit.
And here I am back in Chiang Mai, Thailand finishing up another year in Bosco's Awesome Journey. As I say it was a great journey…Sri Lanka, Jordan, Turkey, Bulgaria, England, United States, Spain and Thailand…eight countries in all and I expect 2014 to be every bit as good…and as varied. I am firming up plans for the new year, which can change at a moments notice of course, and I will let you know Where's Bosco Now.
HAPPY NEW YEAR!