I did not really have lunch with Geoffrey Bawa as he died in 2003. What I did do was to visit his old studio which has been turned into the Gallery Café.
Geoffrey Bawa was famous! In fact he was the most important Asian Architect of his time. A product of a wealthy Colonial upbringing he was educated in England at Cambridge and the Architectural Association in London.  He returned to Colombo from England in 1957 to set up a practice…he was 38.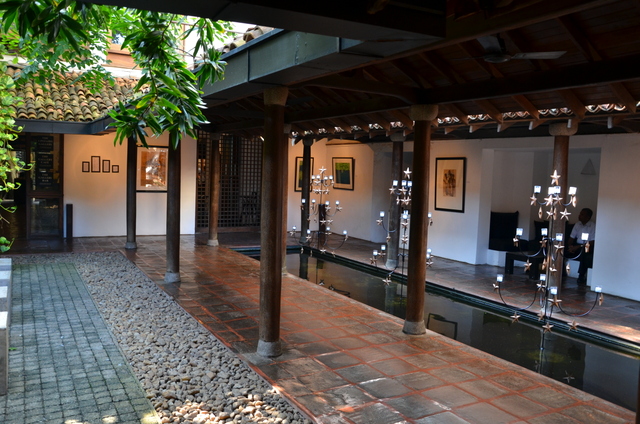 Bawa was one of the founders of what is called Tropical Modernism. His style was a blend of modern and traditional, of east and west that broke down the barriers between inside and outside while offering a blueprint for new ways to live and work in a tropical city.
His buildings turned their backs on the outside and focused on a large interior courtyard which was inspired by the Atria of Ancient Rome.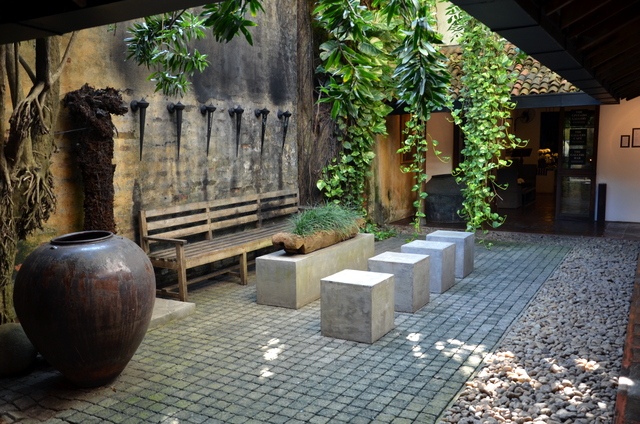 His studio composed of four buildings that he bought upon returning to Sri Lanka was a work of evolution. He perfected his ideas on the spaces and courtyards within.  I wanted to view his work in Colombo so off I went to the Gallery Café.
The Café is one of the best restaurants in Colombo and it certainly was the most stylish. The café has left the building largely untouched and shows off the genius of Bawa at its best.
Comprised of a series of courtyards and breezeways all opening inwards it has been transformed into a combination art gallery, gift shop and restaurant.  And while I was there to get a sense of Bawa…man does not live by architecture alone…I went for lunch as well.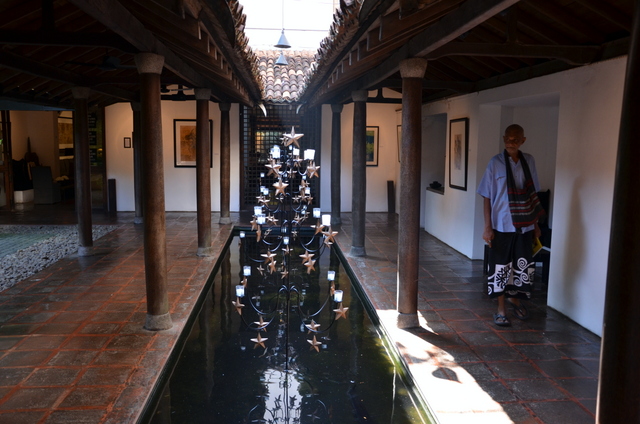 The first interior courtyard with its broad shingled overhanging roof and small reflecting pool in the center serves as the art gallery. The walls surrounding the space housed a mixed media collection by an Australian artist Donald Friend who had been a friend of both Geoffrey and brother Bevis.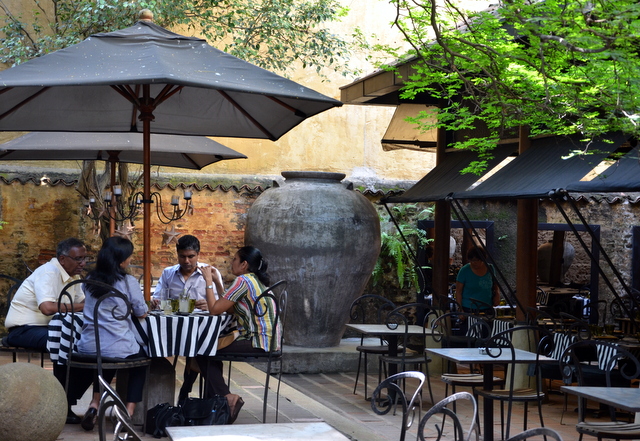 As I went further into the restaurant the spaces filled with pottery, sculpture and tropical plants were a sleek, sensual blend of tropical style.  The open air dining area was inviting and comfortable. The menu was a fusion of Sri Lankan and western dishes which offered something for every palate. I had a chicken breast stuffed with cheese and prosciutto placed in a nest of mashed potatoes and drizzled with a flavorful jus. …coupled with a nice crisp white wine….I was in heaven.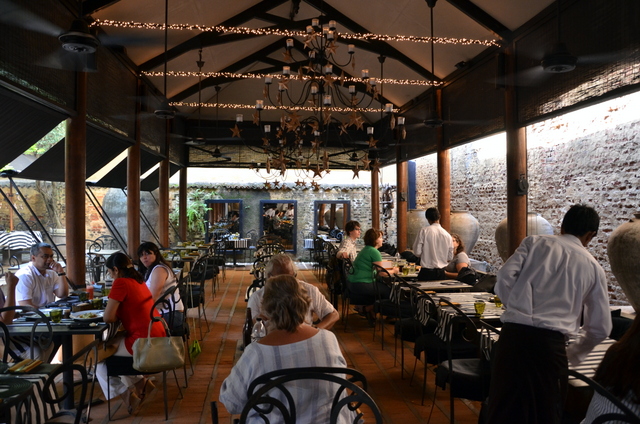 So you see while I did not really have lunch with Geoffrey Bawa….I had lunch with his essence.  I could feel him in the space. I could observe his thought process made manifest in his buildings.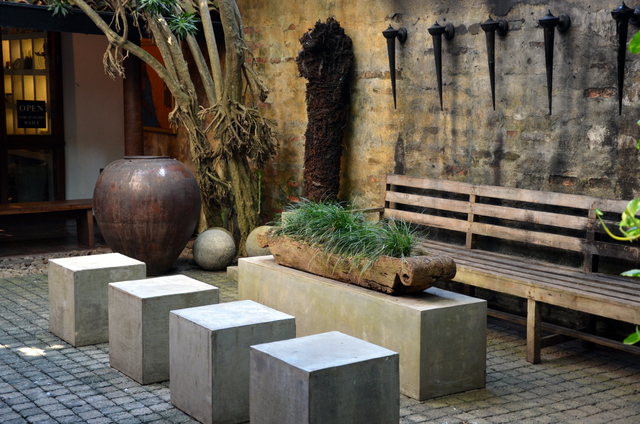 The next step is to visit his country home and gardens…Lunugana …as well as the garden…Brief…created by his brother Bevis.  The homes and the surrounding gardens are located on the south western coast of Sri Lanka about an hour north of the colonial city Galle so I will be saving the visit for the final leg of the journey.  I hope to give you a full report of the visit in the near future.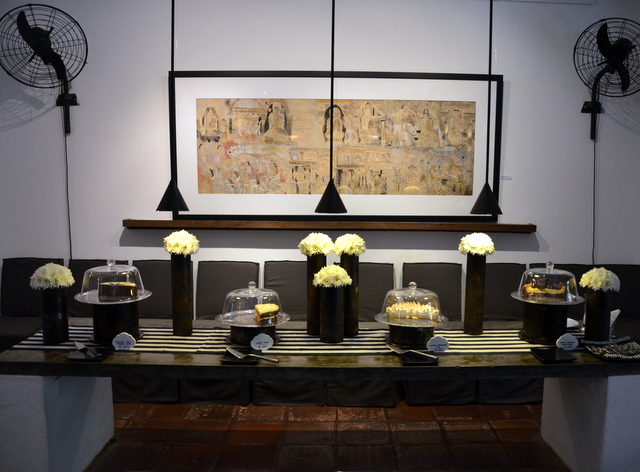 In the meantime, if you are coming to Sri Lanka make time for lunch at the Gallery Café it will be well worth your time.