Selcuk, Selcuk, Selcuk…sort of rolls of the tongue doesn't it. And you are saying to yourself who cares and what is so special about Selcuk….I just knew you would ask.
Selcuk was the next leg of my Turkey journey and it is important because it is the town of 27,000 people that exist to service the visitors to Ephesus. This was one of my main goals on this visit to Turkey was to get to see the Roman ruins and explore this ancient crossroads.
The town is host to an amazing array of archeological sites spanning many cultures and a thousand years. This little town for a long period of time was one of the most important settlements in the Ancient World and by the time the Crusaders came through here in 1100 AD the locals did not even know that at one point the Temple of Artemis , one of the 7 Wonders of The Ancient World, stood here. Today only one column of ill fitting stones stands to mark where the once magnificent temple stood.
I stayed in the center of the little town which was a mix of ancient, old and new.  In the café I would sit in the shadows of the remains of the Byzantine aqueduct while I watched storks build their nest on the tops of these weathered stone and brick arches. I could, at the same time, look up to Ayasuluk hill where the crumbling ramparts of the Byzantine Citadel are visible with its bold red Turkish flag waving in the breeze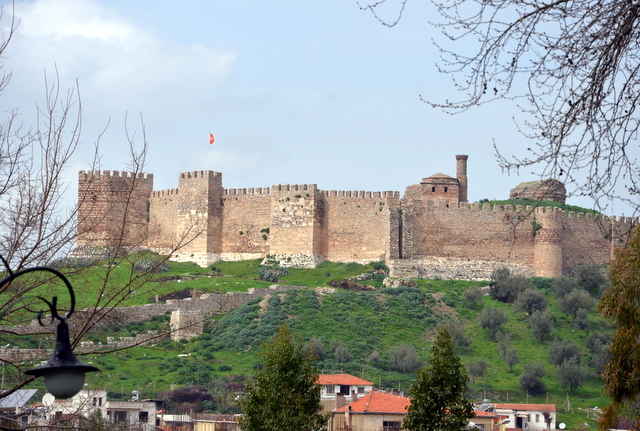 It was a little town perfect for walking. In the heart of the commercial district, where I stayed, small pedestrian cobblestone walkways lined with carpet stores, restaurants, souvenir stores and the ever present cell phone store butted up against cafes filled with Turkish men playing backgammon and Okey (a game played with tiles that is like rummy) drinking tea and smoking. Men in Turkey it seems hang out a lot together…lots of talking and games…amazing.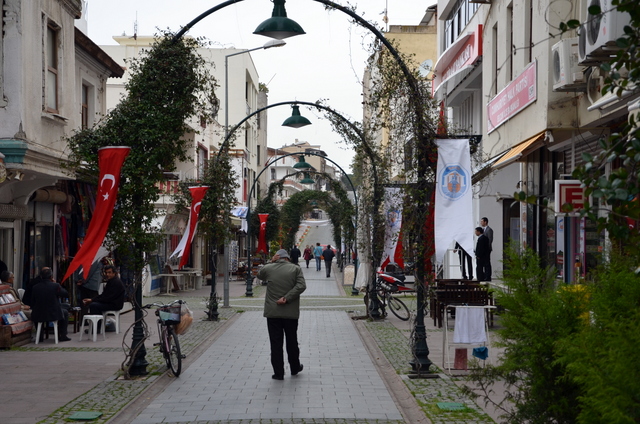 The town has scattered around it beautifully restored and maintained mosque. None of them are large by Ottoman standards but the largest is Isa Bey Camil is pre-Ottoman style which dates to 1375. It has a beautiful courtyard to sit in and rest from your walk. Above it on the hill is the remains of the Basilica of St John built by the Emperor Justinian in the 6th century AD. It is believed to be the place where John the Apostle after having written his Gospel died and was buried. In the Middle Ages it was a popular pilgrim site but between earthquakes and Tamerlane's Mongol hordes which trashed the place in 1402 there is not much of the building standing. They have done some restoration to give us an idea of how mammoth the place was originally so I think it is worth a visit unless one is saving their energies for Ephesus.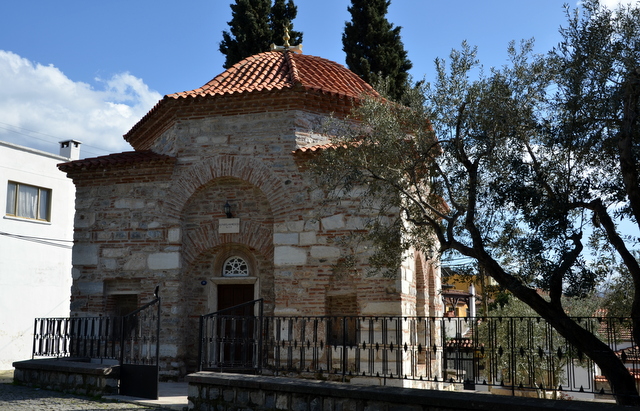 If one is into the Biblical stuff, which I'm not, then there are other things besides St. John to pique your interest. Outside of town there is a chapel "Meryemana" that was supposedly the home of the Virgin Mary who was brought here by St John at the end of her life (AD 37 – 45) This has been authenticated by a dream of Catherine Emmerich, a 19th century German nun, and by Pope Paul VI who came to give his seal of approval on a visit in 1967….Hmmmmm. Well as you can imagine this is a pilgrimage stop for those who come to Turkey to follow in the steps of St. Paul. Apparently St. Paul had friends here in Ephesus who he was always writing letters to. I wonder if Paul wrote a letter to an Ephesian from Antioch how long it would take to deliver and how much would the postage be? Questions!
All this walking around being Biblical makes me hungry so it is an excuse to go for a Pide which is a Turkish pizza…a long boat shaped dough covered with meat, sauce and cheese for about $5…yummy. Of course there is always time to sit and watch the guys play Okey…not that I understand what is going on. I just thought it was someone with a pickup truck loaded with furniture going across Oklahoma in a dust storm. See how much I know!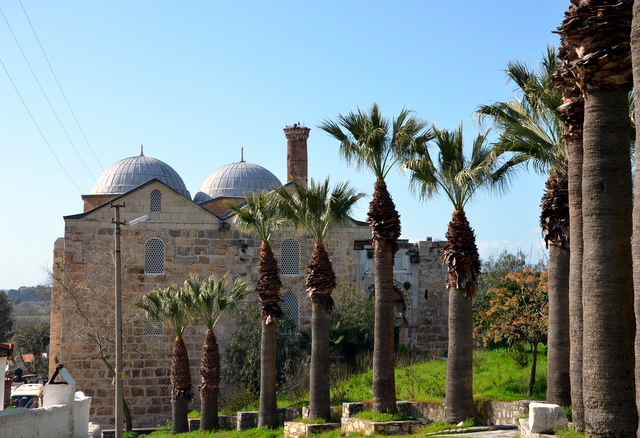 I have a few more days in Selcuk because I have Ephesus to explore and report on.