Some of you may have noticed that I have been on a mini-sabbatical. After leaving Istanbul I went to the US for a visit…my first time back in two and a half years. While I really enjoyed seeing old friends, I don't think I wan't to live there again but one never  knows… in a few years I may long for the land of shopping malls and fast food…but then again perhaps not.  If you don't mind I will pick up my writing at my last two stops before going to the States and then start more current post where I am back in Europe.  See you on
the blog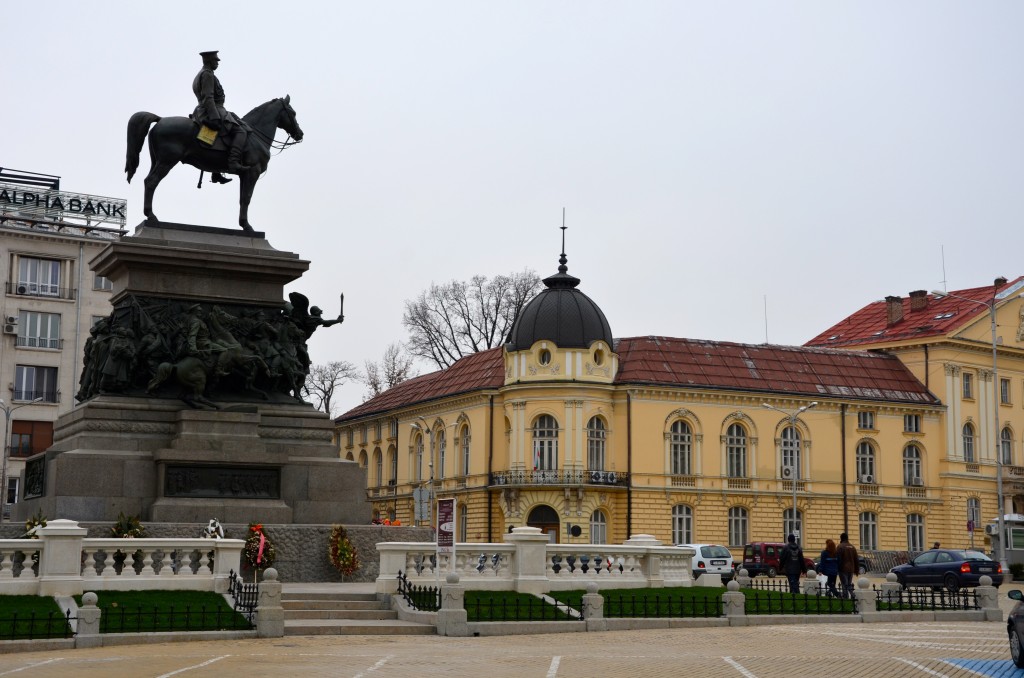 On the day of my departure from Edirne, Turkey I awoke to an inch of snow and thought….Oh no! I was going to be standing on the side of the highway in front of a gas station to get the bus to Sofia, Bulgaria. As I stood there with a pack on my pack and a Panama hat on my head I knew something was wrong….terrible wrong….not only was I wearing a straw hat before Easter but I had no winter coast. I had only a polar fleece jacket that I had bought in Sri Lanka because my goal was to travel slow enough to enjoy spring weather and avoid the remnants of winter. My big problem, I soon realized, was that it was way too early for Bulgaria and the snow flurries swirling around me on this windswept stretch of road only served to confirm my thoughts
After hopping on the bus, it glided across the Planes of Thrace which were dotted with ancient farms and snow covered fields…the roads were good and the bus was a beauty …so clean, comfortable and quiet. The crossing at the Bulgarian border was not too bad. At least not like the old days under Communism when border crossings were interminable with every low level government official waiting to use one of their many rubber stamps on your passport or visa. This crossing had only one drawback and that was getting off the bus in the cold and standing around while they collected passports and the bus was searched for contraband….I damn near froze.
While the fall of Communism in Bulgaria occurred in 1989 much of the country still has that Eastern Bloc look. Large grey housing blocks devoid of color, individualism or maintenance. I swear there must be a national shortage of paint….it looks as if most of Bulgaria has not had the trim on their homes painted since Stalin was in power. The small towns and cities I pass through on the way to Sophia were pretty grim. I arrived in Sofia in the afternoon and checked into a snug hostel close to the center of town.
The first few days were uncomfortably cold and gray but that did not stop me from exploring the Capital City (population 1.2 mil) and seeing the sights.  Strolling down wide cobblestone boulevards filled with elegant boutiques and art galleries the architecture was an interesting mix of Communist Utilitarianism, Classicism, Belle Epoque, Ottoman and a little 2nd Century Ancient Roman Empire thrown in for good measure.  The area was Thracian 2,700 years ago and control moved to the Roman, Byzantine and Ottoman Empires which maintained  control of the area until the middle of the 19th century. After the Ottomans were ousted a Western identity started to evolve…ruled by a Tzar who looked to the architectural styles of Europe the public buildings look as if they could be in Prague or Budapest just as easily as Bulgaria.
Someone told me that the wife of the President was crazy for sculpture and I saw evidence of it….every patch of open ground no matter how small had a piece of sculpture placed in it. Much of the sculpture was small and intimate but some of it was bold monuments extolling the virtues of the State placed in gray soulless plaza's that looked perfect for the reviewing stands on May Day.
A real treat is to take a  two hour walking tour of Sofia given by a nonprofit group called Free Sofia Tour. Led by University students with a great command of English the tour winds through the city center past museums, churches, Roman ruins, Ottoman baths and Government buildings and the guide fills in the time with history, reminiscences of life under Communism  and a bit of gossip here and there….a great overview.
I visited the National Institute of Archeology one day as it was considered the top tourist attraction in town.  Housed in a former 16th century mosque it displays real treasure…4th Century BC Thracian gold unearthed from tombs near Skipka. It is worth a visit even though they would not let me take photos…yep, you got it no pics of ancient gold for this post…don't they realize that I have readers to entertain…damn!  On the same day I made a visit to the National Art Museum which was located in the former palace of Bulgarian kings…because their art culture did not start until the 1850's the art has a certain look and it perfectly matched the architecture of the building that housed it. I think of the paintings and sculpture as an extension of the music of this Eastern European region in the late 19th early 20th century… melodic themes by composers such as Zoltan Kodaly or Janacek… rich, lush, romantic themes rendolent of golden fall days blended with the taste of sweet wines and the smell of new mowed hay…all before WW I changed everything.   Do I sound as if I am witting a screen play for a Tolstoy novel? Well, it is easy to fall into the mood when half the street corners in town have accordion players churning out sensual melodies based on peasant folk tunes.
On the first warm day while I was in Sofia the street musicians really came out….accordions, violins, small bands in parks…it was perfect sitting on a bench in the park in front of the Ivan Vazor National Theatre listening to a band play, soaking up the warmth and watching the people of Sofia come out of their winter hibernation . This time I came to Bulgaria it was too early in the season but the next time (yes, I hope there will be a next time) I will come in May when the city is filled with flowers and springtime exuberance.
Comrades I think Bulgaria should be on your travel schedule if you are coming to this part of the world…you can tie it into a trip to Istanbul…what could be better.