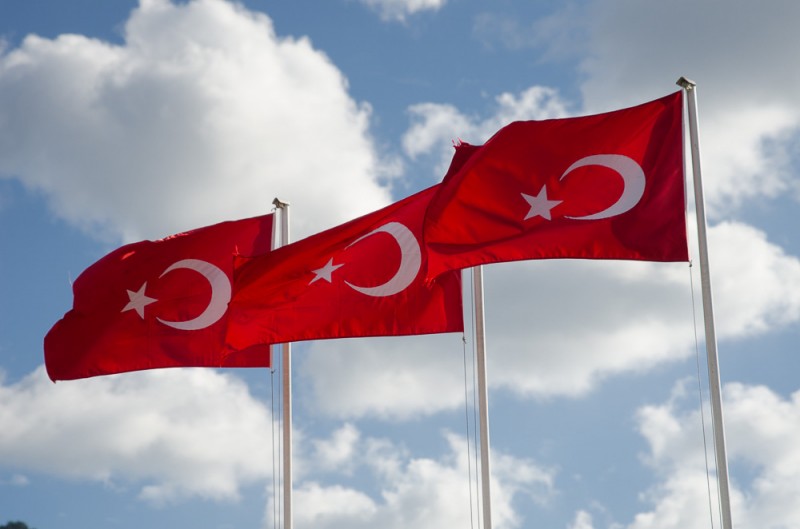 For six years I have been on the road circling the globe in search of what, I ask myself.  Have I really been searching for something, someplace or have I just been wandering for the sake of wandering.  This is the question most of my friends ask me…why are you doing this, how can you do this, what is the end game. And these are all valid questions that I don't have a ready answer for.  When I started out I just wanted to find a new, different, interesting, low cost place to live. I was going to be a typical expat…find the perfect place, settle down, duplicate some form of my previous life and that would be that.
However, It was not in my makeup to settle in one place…I wanted more.  Of course, I could not and can not define what the more is…more different, more exotic, more perfect, more of the world…"more" is one of those ephemeral notions so hard to define.  So I started to wander from one expat haven to another…Ecuador, Mexico, Thailand, Turkey, Sri Lanka…with many stops in between. Always looking for "the perfect spot"
When I left Myanmar in the spring I headed to southern Turkey…Fethiye…to live on the coast and experience living by the sea. It is quite a lovely little town with a scenic harbor set in a sheltering bay and I thought this could be it "the place".  This could be a place to settle in for a while make some new friends, get a nice apartment and build a life. It is an easy life here by the sea and surrounded by the Taurus mountains. The highest peak in the region is 3016 m and when I arrived  at the end of February the mountains were still snowcapped while the lower elevations were filled with roses, orange blossoms and  spring blooms . All around the skirts of these mountains valley's, deep clefts and canyons hollowed out by rivers flowing to the sea line the coast. Some of the most beautiful of these valleys, such as Butterfly Valley, are only accessible by the sea.
In between the mountains, sea and valleys you have small fertile plains where Turkish farmers grow every fruit and vegetable imaginable….except celery.  For some reason it is not part of the turkish diet and I have looked high and low at the markets but there is no celery to be found, The farmers markets are a delight to shop in. For the most part we shop with the growing seasons except for tomatoes, lettuce and cucumbers which are staples of the Turkish diet and are grown under glass during the cold months.  Turkey because of its mild climate and almost constant sunshine is the major supplier of tomatoes to Europe and Russia. Along the highways in the south you will often see greenhouses for miles all filled with perfect tomatoes waiting to be harvested and shipped. Aside from the variety and superb quality of the produce I am bowled over by the low prices…huge cauliflower or broccolis for 2.50 or 3.00 TL (.080 or 1.00 $), tomatoes 1.5 TL per kilo (0.50 $), oranges for juice 1TL for a kilo (0.35 $) I go to the market and buy 3 kilo of orange every week so I have fresh juice every day and plenty of tomatoes and lettuce for big salads…always a treat.  I never know what will be this weeks "in season" produce…strawberries, , peaches, blackberries, apricots, figs but I can't wait to find out and give each one a try.
You see examples of history all around the city and up in the hills. The city was first known as Telmessos and was founded in the 5th century BC and was an important city in Lycia. It went through a series of rulers through the centuries …Ancient Creek, Romans, Byzantines, Ottomans…all leaving behind remnants of their culture…tombs, amphitheaters, temples and long forgotten cities. It is easy just walking down the street to run into an example…the Tomb of Amyntas carved from the stone face of the hill above the city, a 13th century fortress built on the foundations of the acropolis of Temessos by the Knights of St. John or a Lycian tomb in the middle of a paved road. Everywhere you go in Turkey you are presented with evidence of the Ancient Civilizations that evolved and melded together to form modern day Turkey.
Many evenings I head down into Fethiye from my apartment in the hills, on the edge of the forest overlooking the town, to sit by the sea and have a drink with friends while watching the sun set and think about is this "the place" for me to settle in. One realizes, unless they are in total denial, that there is no one perfect place…the weather is either too hot or too cold, it is too dry or too wet, the town is too small or too large, bad food and or a dearth of culture…and so it is that one can find a never-ending list of what is wrong with what started out to be "the perfect place".
I also know this about myself…settling in is not the same as settling down and no matter how much I think that this is "the place" the open road calls to me. But I do have high hopes for 2017 as the year I find a place that suits almost all my needs.  Wish me luck…but don't hold your breath.
Since writing this the political climate of Turkey has changed and a general feeling of unease is palpable.