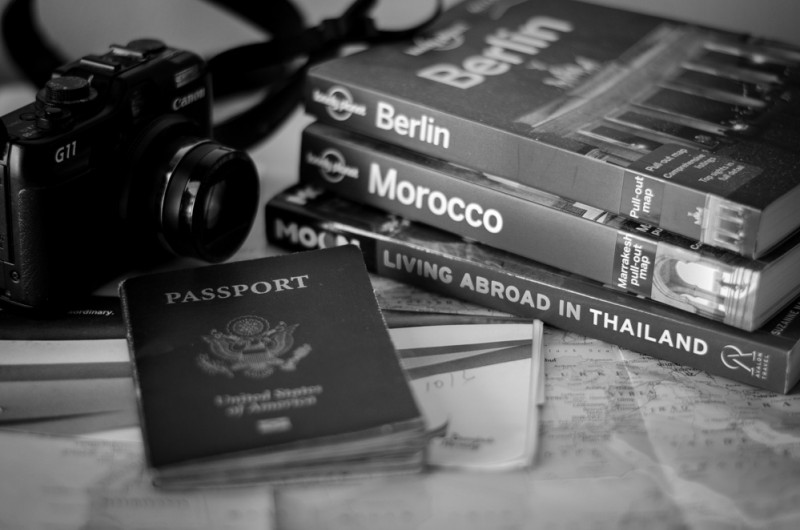 What is TWADD you may well ask! Well, it stands for Travelers With Attention Deficit Disorder.
HI, MY NAME IS LARRY AND I'M SICK. Well you're in luck because now there is TWADDA …Travelers With Attention Deficit Disorder Anonymous
This is a six and a half step self help program (we wanted 12 but couldn't stay focused long enough)  that I am putting together to help those with the same affliction that I, and so many others, are suffering from…we never know where in the hell we are going. Oh, we start out with a destination in mind…some of us even set up itineraries with multiple destinations…and we tell all our friends, readers or acquaintances where we are heading off to. Occasionally we make it to the destination but most times we wind up somewhere entirely different . Shaken and confused we ask ourselves over and over again…how the hell did I get here
Sufferers of this disorder are subject to bouts of  shame, embarrassment, anxiety, feelings of alienation and financial distress,   Family and friends think we are crazy (some spouses and parents talk of medication or electroshock therapy)  because they get a email saying that we are off to Spain or Italy and the next message says we are in Timbuktu or San Miguel de Allende. At first our friends & loved ones try to be understanding… even supportive, shaking their head and going tsk, tsk … but after months  or even years of irrational behavior their tolerance  gives way to anger, frustration or despair.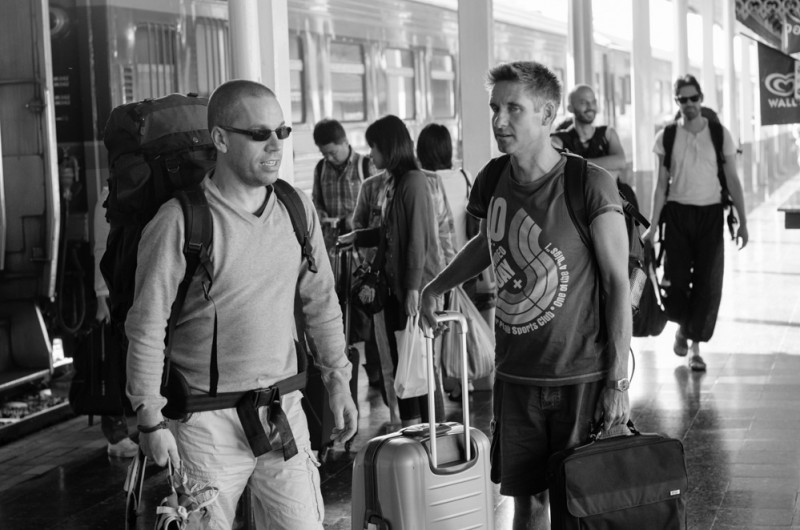 I received this note from Dan..no last names…just Dan…he is in an undisclosed location in South America. I think he is too ashamed to really tell me where he landed after Chiang Mai.  He writes:
"I can't trust myself when it comes to travel. I'll buy a ticket to one place in the morning, but by that evening I'll have gone somewhere else entirely."
"Why can't I travel like normal people do? My travel agent says I change my mind so often she won't have anything to do with me. I'm exhausted and broke most of the time!"
"I'm so ashamed. Last week I thought I was flying to Switzerland but I ended up in Somalia. Instead of eating chocolate bars I ended up gulping down fried cockroaches."
"No matter where I am, I can never enjoy myself because I'm always worried there's someplace else that's cheaper, more fun, and more photogenic. In my mind I picture that place is full of people like me, but happier, more fulfilled, taking better pictures."
I know you feel Just Dan's pain and will be happy to know he is a charter member of our group.
If you use travel like a drug, then you know what it's like not to be able to trust yourself to leave the house without suddenly and unexpectedly running off to a third-world country.
Are you convinced that once you find the "right place" you'll stop running and finally settle down? If so, ask yourself: does such a place even exist? Would you know it if you saw it?
Just as a compulsive gambler promises himself that as soon as he makes up for his losses, he'll cash in his chips and never play again, so does the TWADD in the throes of his illness believe that just one last impulsive trip will finally let him be at home somewhere on this planet. We all know he's lying to himself. Even he knows, yet he can't seem to stop himself from boarding that next plane, train or bus.
In TWADDA we don't think of him/her as a bad person…sick but not bad…crazy but not bad…and we offer a six and a half step program to help the afflicted come to grips with their illness.
Our first chapter of TWADDA will be in Chaing Mai, Thailand….it's a gathering place for travel bloggers and the epicenter of this sickness….but soon we will be world wide.  In the near future we will have a Face Book page so members can tell their heartbreaking stories of ruined relationships and disillusionment.  Look for us!
Special thanks to Just Dan Coffee for his contribution to our fledgling organization! Where ever Dan is he can be reached at www.geezersabroad.com